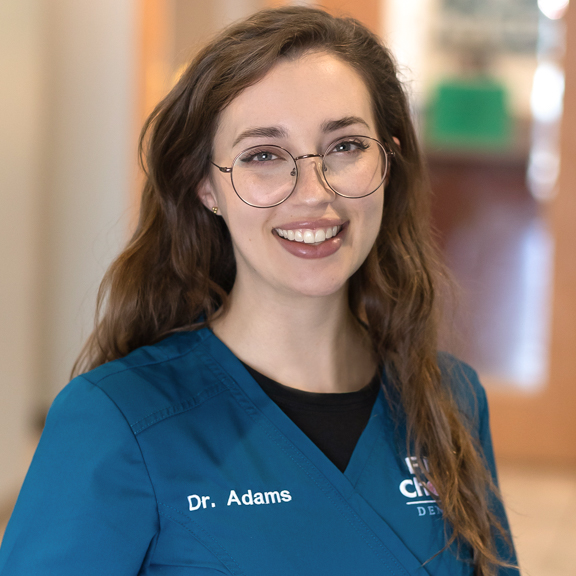 Services Offered
General Dentistry
Days & Hours
Fitchburg
Tuesday 7:00 AM - 5:00 PM
Wednesday 7:00 AM - 5:00 PM
Thursday 7:00 AM - 5:00 PM
Friday 7:00 AM - 4:00 PM
Days and hours listed do not indicate available appointment times. Please make an appointment with your clinic.
Credentials
Education
Doctor of Dental Medicine - University of Louisville, School of Dentistry
Bachelor of Science - Northern Kentucky University
About Dr. Erica Adams
About Dr. Erica Adams
Dr. Adams is a Kentucky native. She earned her undergraduate degree from Northern Kentucky University before going on to receive her DMD from the University of Louisville School of Dentistry. After graduating, Dr. Adams moved to Madison and has been practicing on the East side.
While growing up, Dr. Adams spent a lot of time in an orthodontic practice since her mom was an orthodontic assistant. She witnessed how fulfilling a career in dentistry can be and grew to love the dental office environment. As a dentist now herself, she takes great pride in building relationships with her patients and is looking forward to working with a cohesive, patient-oriented team.
When not practicing dentistry, Dr. Adams can be found exploring all that Madison has to offer; including great restaurants and the occasional arcade scene!