Periodontics
Dental health involves more than just your teeth. At First Choice Dental, we can help support your gum health with in-house periodontics.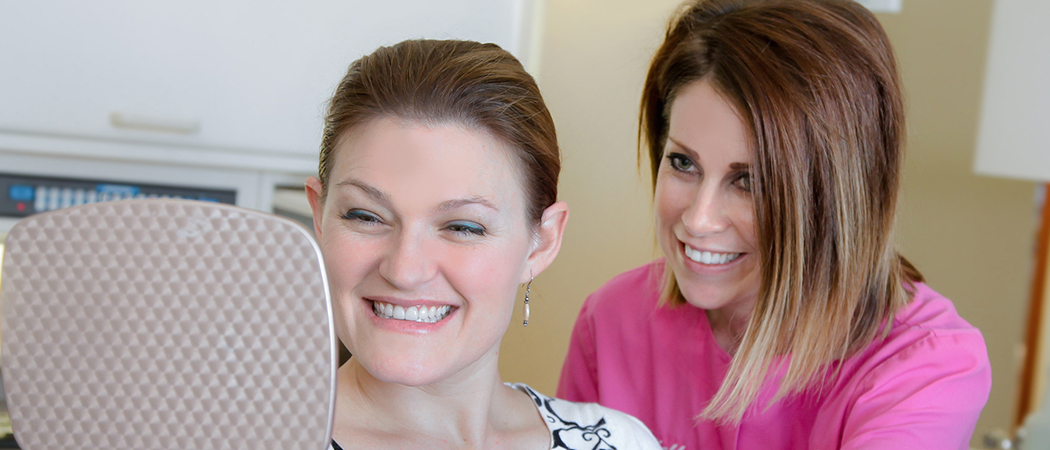 What is periodontal disease?
Periodontal disease, or gum disease, is a manageable but chronic infection of tissues that requires an effective, life-long treatment plan. As the disease attacks below the gum line, it causes the attachment between the tooth and its supporting tissues to break down. Without periodontal disease treatment, teeth can eventually become loose and may need to be extracted. Because periodontal disease is usually painless, however, you may not know you have it. So schedule your checkup today!
Warning signs of gum disease
Do you suspect you or a loved one has periodontal disease? Get to know these common symptoms, and visit First Choice Dental for an accurate diagnosis.
Gums that bleed easily (healthy gums do not bleed)!
Red, swollen, tender gums
Gums that have pulled away from the teeth
Persistent bad breath or bad taste in mouth
Permanent (adult) teeth that are loose or separating
Any change in the way your teeth fit together when you bite
Any change in the fit of partial dentures
Real patients. Real reviews.
You have been wonderful for my whole family, including both my kids and especially my mom. Thank you!
Julie M.
Patient
As a brand new patient everything went very well and I was extremely satisfied!
Kathryn E.
Patient
I've had WONDERFUL experiences with y'all (and considering the number of fillings I had when I first came, that's saying something!!).
Sarah M.
Patient
World-class care for your gum health
First Choice Dental treats gum disease at every stage, and values your comfort with every step. But with regular checkups, First Choice Dental's experienced staff will find periodontal disease early and can begin treatment at any of our locations.
Schedule an Appointment at our Madison Downtown Location
Looking to schedule a periodontal appointment with First Choice Dental? You've made a great choice. Learn more about our Madison Downtown location or call us at 608.251.3535 to schedule your consultation now.