Dr. Nicole Gallman
Dentist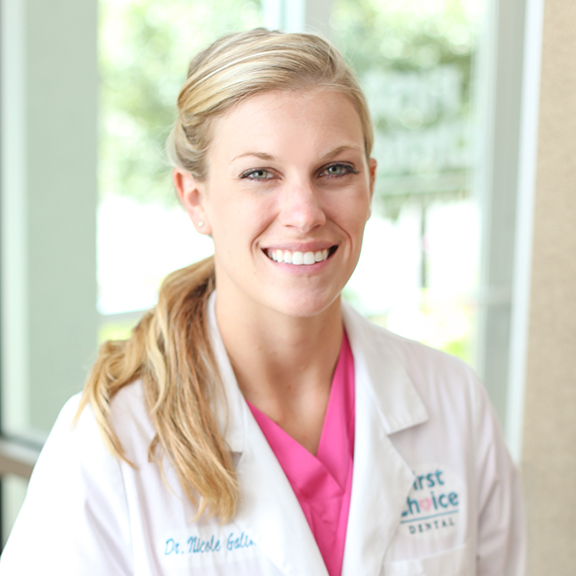 Services Offered
General Dentistry | Sedation Dentistry | CEREC One-Day Crowns
Days & Hours
Waunakee
Monday 7:00 AM - 5:00 PM
Tuesday 7:00 AM - 5:00 PM
Thursday 7:00 AM - 5:00 PM
Friday 7:00 AM - 4:00 PM
Days and hours listed do not indicate available appointment times. Please make an appointment with your clinic.
Credentials
Education
Doctor of Dental Surgery - Marquette University School of Dentistry
Bachelor of Science in Biological Sciences - University of Wisconsin-Milwaukee
About Dr. Nicole Gallman
About Dr. Nicole Gallman
Dr. Gallman completed her undergraduate degree at UW-Milwaukee and received her dental degree from Marquette University. Dr. Gallman has experience in comprehensive dental care and procedures including dental emergency treatments, extractions, and restorative work.
As an undergraduate, Dr. Gallman was an outside hitter on the UW-Milwaukee Panthers women's volleyball team. While in dental school, Dr. Gallman participated in the ADA Foundation's Give Kids a Smile® and Head Start Dental Day. She is a member of the Wisconsin Dental Association and American Dental Association. She enjoys volunteering for Touched Twice clinics and local charities.
Dr. Gallman and her husband enjoy the sights and sounds of the greater Madison area, and participate in a variety of activities both indoors and out.