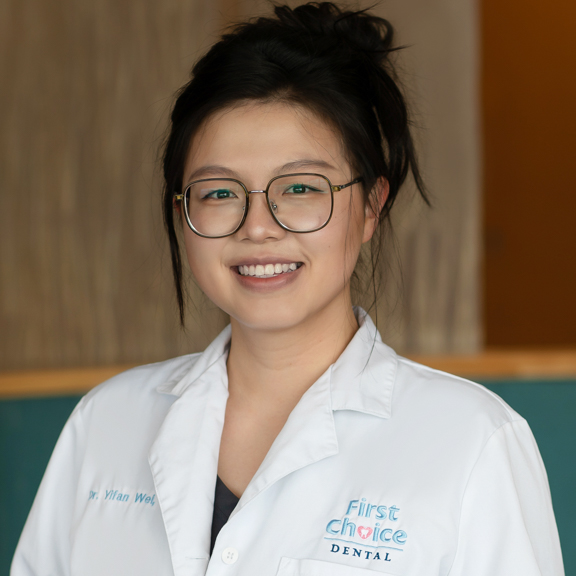 Services Offered
General Dentistry
Days & Hours
Stoughton
Monday 7:00 AM - 5:00 PM
Tuesday 7:00 AM - 5:00 PM
Wednesday 7:00 AM - 5:00 PM
Friday 7:00 AM - 4:00 PM
Days and hours listed do not indicate available appointment times. Please make an appointment with your clinic.
Credentials
Education
Doctor of Medicine in Dentistry from Midwestern University
Master of Biomedical Sciences from Midwestern University
Bachelor of Science in Biology from Purdue University
About Dr. Penelope Wei
About Dr. Penelope Wei
Dr. Wei grew up in China and came to the U.S. when she was 18 years old. She earned her D.M.D at Midwestern University and completed a one-year residency after graduation. Dr. Wei enjoys working with her hands and finds joy in helping patients, so dentistry is the perfect fit for her.
In her free time, Dr. Wei enjoys exploring the Madison area and spending time with her husband and 2 sons. She also likes watching movies, doing puzzles, traveling, and is a big fan of escape rooms!